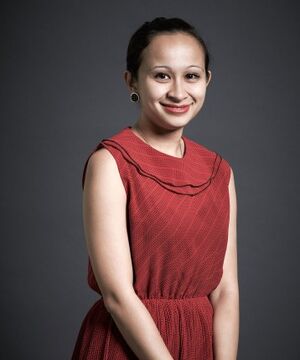 Zarina Muhammad is a curator, writer, art historian, and educator, whose work and research have been largely defined by the innumerable 'Hyenas in Petticoats' in text and history.
She is the co-founder of Etiquette and is also the curator responsible for Me & My Friend, a collaborative visual arts showcase produced by creative collective TickleArt and human rights group MARUAH to commemorate International Disability Day and International Human Rights Day in 2009.
Zarina's writing has appeared in Article: The Singapore Biennale Review (published by The Substation & AICA Singapore ), The Praxis Press, No Other City: The Ethos Anthology of Urban Poetry and Preoccupations: Things Artists Do Anyway.
Currently, Zarina is working on a writing project on women, myth, and magic.
Zarina has also been a co-organiser of ContraDiction, the literary event of IndigNation, Singapore's LGBT pride month, since 2016.
Email address: zarina.muhammad@lasalle.edu.sg

References
Edit
Ad blocker interference detected!
Wikia is a free-to-use site that makes money from advertising. We have a modified experience for viewers using ad blockers

Wikia is not accessible if you've made further modifications. Remove the custom ad blocker rule(s) and the page will load as expected.