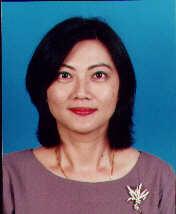 Teh Yik Koon is a criminologist, sociologist and educator. She works as a professor in sociology at the Faculty of Defence Studies and Management, National Defence University of Malaysia.
Her achievements include research in Malaysia on the transgender community, female prisoners, attitudes towards rape victims and women, HIV prevention amongst marginalised communities, crime prevention, and problems and issues of military families.
Teh's areas of interest are HIV prevention, crime prevention and rehabilitation, gender and sexuality, military families, non traditional security.
Teh was born in Perak, Malaysia.

Education
Edit
Bachelor Law and Sociology, University Kent, Canterbury, England
Master of Arts Sociology, University Kent, Canterbury
Doctor of Philosophy Sociology and Criminology, London School of Economics and Political Science.
Membership
Edit
Southeast Asia Association Gender Studies
Fulbright Alumni
Malaysian Social Science Association
Malaysian Crime Prevention Foundation
Her leisure interests include reading, travel, learning about new discoveries, cultures and traditions, history and opera.
She may be contacted at:
ykteh11@yahoo.com
References
Edit
Ad blocker interference detected!
Wikia is a free-to-use site that makes money from advertising. We have a modified experience for viewers using ad blockers

Wikia is not accessible if you've made further modifications. Remove the custom ad blocker rule(s) and the page will load as expected.