In 2008, Singapore's first LGBT advocacy group, People Like Us, thought that it was time to honour the best Singapore LGBT research work periodically. For that, they instituted the Rascals Prize, named after the Rascals incident, with a cash award worth S$2,000 donated as seed money by Fridae, for the best work - not just by students, but also open to any independent researcher, regardless of age, nationality or occupation - related to sexual orientation or transgenderism, and Singapore.
The winner of the Rascals Prize was decided by a jury of four highly regarded academics, all of whom were independent of People Like Us. The academics chosen for the inaugural award presented during IndigNation 2009 were:
The presentation of the third round of the Rascals Prize took place during the opening reception of IndigNation 2011 on 7 August 2011 at Viet Lang Restaurant next to The Arts House. Long-serving PLU committee member Russell Heng introduced the recipients and judges for the Prize[1].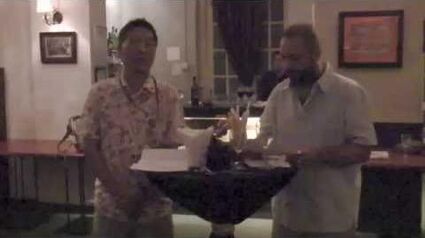 References
Edit
Acknowledgements
Edit
This article was written by Roy Tan.
Ad blocker interference detected!
Wikia is a free-to-use site that makes money from advertising. We have a modified experience for viewers using ad blockers

Wikia is not accessible if you've made further modifications. Remove the custom ad blocker rule(s) and the page will load as expected.